Since the announcement of Jurassic Park IV, there have been some interesting developments and a few neat fan creations.

In the news: Hasbro has returned to be the franchise's toymaker.

The toyco has signed on as the global toy licensee for Jurassic Park 4, which will be released in June 2014, and will work with Universal Partnerships & Licensing once again to market and distribute new toys based on the film. Hasbro has the rights to develop a wide variety of toys including figures, plush, dolls, play sets, vehicles, role play, games, KRE-O branded building sets and novelty items.

In other news, long-time JP producer Kathleen Kennedy will be preoccupied with producing the new Star Wars installment, and thus not be available to act as producer for JPIV.

…she is in charge of reviving the beloved characters from a galaxy far, far away in a sequel written by Michael Arndt and directed by J.J. Abrams. "JP4" is still without a director.
Are they cutting it a bit close to not have a director yet, let alone not have started filming, if it's to be released in only 477 days!?

New 3D poster for this summer's re-release of Jurassic Park.


Jurassic Park meets metal



This is cool!

Fan-made poster art

b

y Mark Englert.
Also there's this wicked map of Isla Nublar which would look great hanging on the wall of any room.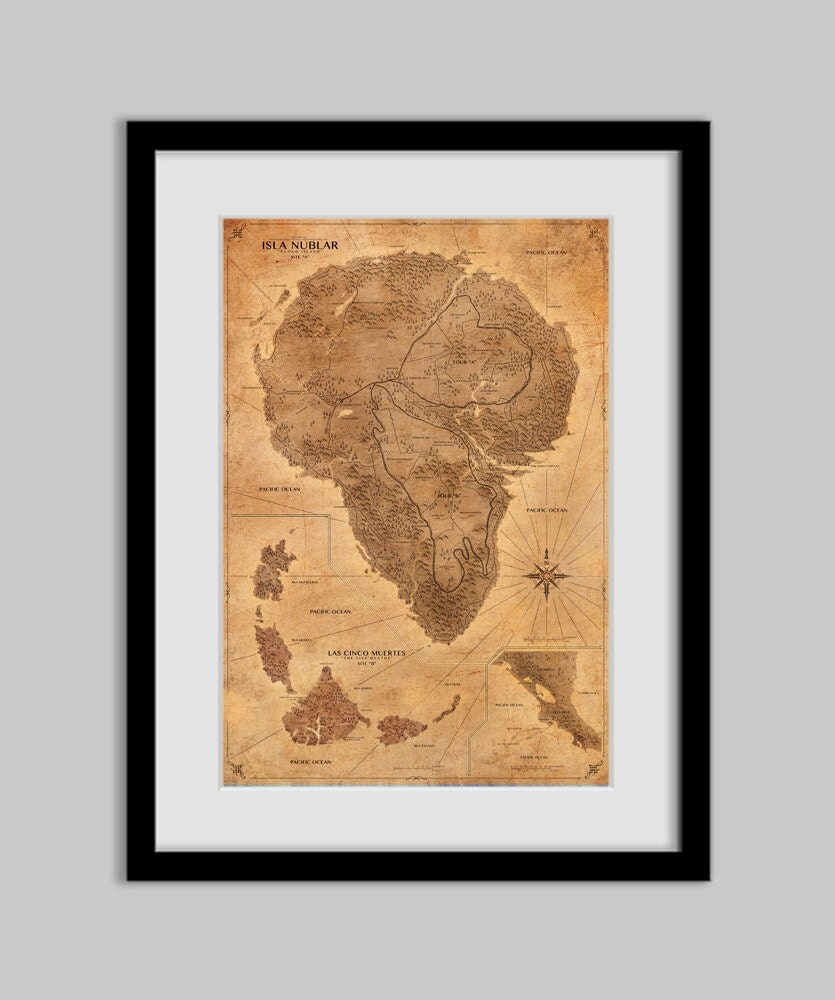 And from the segment "the fractal curves of chaos theory in Jurassic Park simply explained by people who haven't read the novel" is this video. It's interesting.
And I'll leave you with a link to Jurassic Park-themed fan fiction and erotica. I haven't read any of this yet, so I have absolutely no idea what to expect:
Maybe it's NSFW
?