For some reason I can't find a way to embed this video, but I guarantee it's worth your time to follow this link to watch:
Lost - how it should have ended
, from EW. It's spot-on.
Canoe
We're looking for a canoe, and my wife has found a bunch that should be just fine for our purposes. I'll keep you posted, and once we've got one (and consequently a roof-rack installed on the car) we'll invite you over to go canoeing. It'll be beautiful.
Here's a great psychology joke for my wife
So ... for all her hard work, this is for my wife.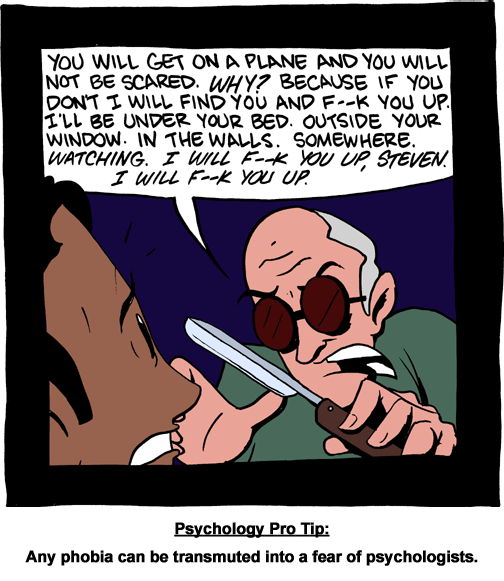 King of the Road
My buddy and I always thought that the pressure to wear a helmet was unfounded. If you were hit by a car, I imagined this is likely what would happen. Granted - in all the other situations when you're not literally being struck by tonnes of metal - helmets can probably stop you from smashing your head against the pavement (but you'll probably still bite through your tongue when you hit the ground).